Diocesan Mass for Sri Lanka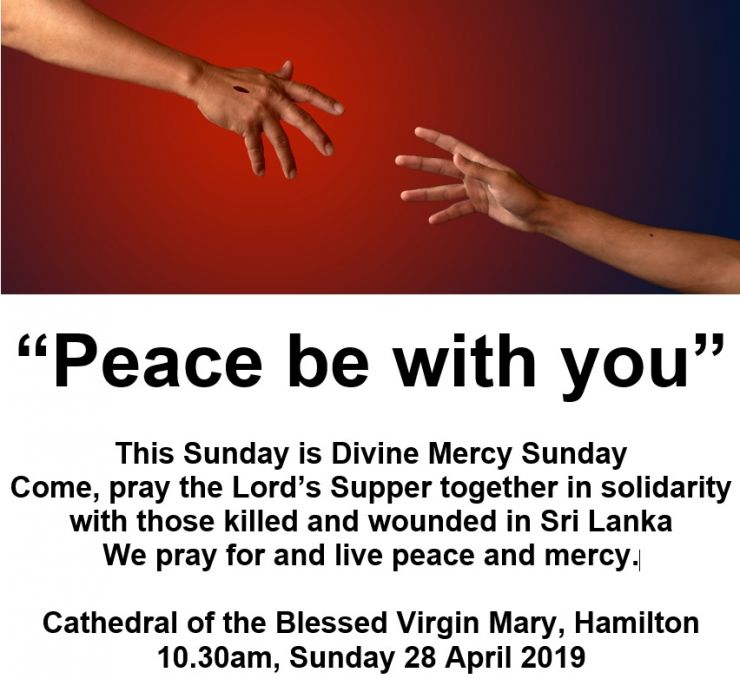 St Patrick's Church Te Puke Closed
The church has been closed due to a very poor earthquake assessment. Further investigation is being undertaken and also what options are available for the future. In the interim Masses have been transferred to St John the Baptist Anglican Church Jocelyn St Te Puke. Mass times remain the same Saturday 5 pm and Thursday 9 am. (The Tuesday liturgy is suspended at present).
We thank the Anglican Community in Te Puke for there very warm welcome to our community to worship in their church. We will continue to utilise St John the Baptist Church until we are able to return to St Patrick's or other arrangements have been made.
Parish Bingo Night
On the 28th of October a very fun filled and enjoyable night saw over 130 parishioners gathered for an night of Bingo with a twist. 2 rounds involved music bingo. Much fun and frivolitywas held by all, and along the way approximately $3500 was raised for the parish. I very special thanks to Clare Wilson for organising the night.
Look at photo gallery for some more photos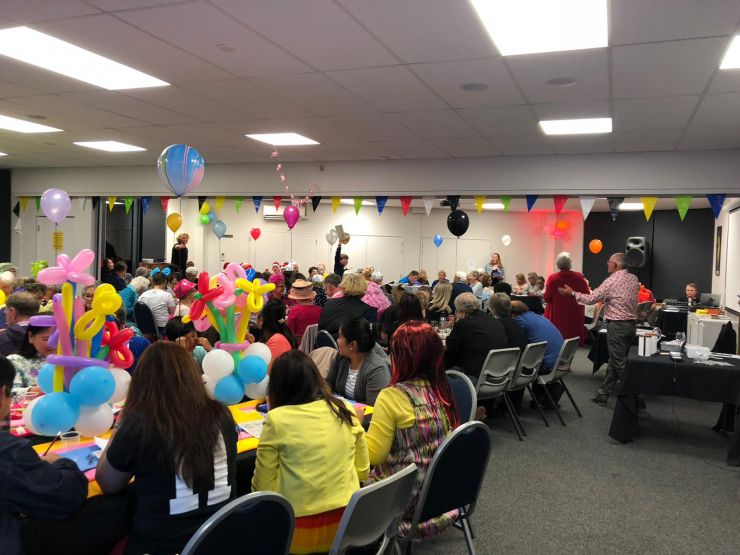 National Diocesan Priests Convention
You might be interested in this clip of the convention.
We welcome Fr Prakash
Father Prakash arrived in the parish on the 29th of August to take up the position of Assistant Priest. Father Prakash is a Claretian Priest. Information about the charism of the order is listed below: Father Prakash is settling into the parish and New Zealand life over the next few weeks, he is also going to take an active role in our youth ministries.
OUR NAME: MISSIONARIES, SONS OF THE IMMACULATE HEART OF MARY – OR – CLARETIAN MISSIONARIES
Being "Claretians" is the concrete way of being men, Christians, religious, ordained ministers and apostles.
We are and feel as sons loved by God and Mary, with all her heart.
IN OUR CONGREGATIONWE LIVE AS A FAMILY
Our family has been sustained by the Holy Spirit in the Church for two centuries through the intercession of St. Anthony Mary Claret.
Some are priests or brothers, others are laity, from many different countries and diverse cultures, but all are brothers.
WITH A PARTICULAR STYLE OF LIFE: TO BURN IN LOVE
God makes us burn in love for Him and our neighbor.
God has given us the gift of following Christ and proclaiming the Gospel to the whole world.
OUR JOURNEY: TO BE DISCIPLES OF JESUS
Like Jesus we seek the glory of God and the salvation of men praying, working, and suffering.
We take on the style of life of Jesus and the Virgin Mary: in poverty, chastity, and obedience.
OUR MISSION: TO LIGHT THE WHOLE WORLD ON FIRE WITH THE LOVE OF GOD
We are sent to announce the life, death, and resurrection of Jesus whose end is that all are saved by faith in Him.
We share in the sufferings and hopes of men looking for the transformation of the world according to the design of God.
Our mission is to be fed by the Word of God and the Eucharist.
To illuminate the world under the sign of mercy and tenderness which we learn in the Heart of Mary.
We are led, overall, to those who are excluded from the love of others and suffer from the consequences of injustice in this world.
_____________________________________________________________________________________________________________________________________________________
Can you Help?
Parishioners have been recently advised of the state of the parish finances which is operating in deficit. The details below summarise the situation and how you can assist.
Parish Giving at a Glance
•1,153 households
•22% of households provide financial support through regulargiving
•Giving average is $222per year, $4.27 per week.
•Income 2017 - $256,000plus grants of $43,000
•Last year - deficit of $46,000 was meet from reserves
•Major cost Wages, Diocesan Levy and R & M on Buildings
We are operating in Deficit
•Our income is down 10%
•Our building are in varying conditions. St Patricks –earthquake risk, St Thomas More over 30 years old, St Peter's –historic church. - All need to be maintained.
•Support of clergy increased to 30%, mainly due to needs of retired clergy.
•Projects have been subsidised by community grants when available.
•We need to rebuild a "rainy day fund.
•Thank you to those that have continued to support in a financial way
•To those that are not giving – please consider contributing in some way
•Consider signing up to a regular giving plan
•If every household increased weekly giving to $5.00 a week the increase across the parish is $48,000. Your support by increasing your giving if possible will assist this parish to continue to develop and meet the needs of the large growin and vibrant community of the Papamoa Coast area.
With Hearts Burning
This month BIshop Steve has released module 3 of "With Hearts Burning" this is an invitation to join with the BIshop as he reflects on the disciples journey with Christ on the road to Emmaus.
Copies are available in the foyer of the churches. More information is available on the diocesan website. http://whb.cdh.nz
Parish App Update
This is an app that you install on your android or iphone, this is available from your phones app store just search for allsaintsbythesea (check it displays the parish logo), this is a FREE app. Features include links to parish rosters, newletters, latest news and contact information; plus alerts for upcoming events as a reminder.
We currently have over 200 users, so come on join in the All Saints by the Sea most connected parishioners group.
__________________________________________
Parish Office has Moved
The Parish Office is now located opposite the kitchen, access via the church foyer and head left through the archway and the office is the glass door on your left. Note hours are 8.30am to 12 noon.
__________________________________________